Clever Age is a full-service agency covering the entire digital production chain.
OUR INDEPENDENCE : THE BEST ASSET FOR YOUR DIGITAL TRANSFORMATION
We are passionate about the Web and we constantly seek to infuse our projects with a sense of exception.
Since 2001, we have been designing and building robust and innovative services.
We strive to create meaning and value for our clients and their end users.
Our ambition is to deliver an efficient digital experience, with the ability to readily address the requirements of local ecosystems for our clients who operate globally.
Our values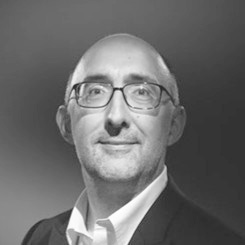 INDEPENDANCE

We operate in a constantly changing industry : new concepts, new technological solutions… The market needs a player that is both independent and actively involved in projects, so that organizations can make informed decisions. We have been strong advocates of this position since 2001 : this demands that we monitor the market constantly, publish articles and books on a regular basis, speak at key industry conferences… It is the price of credibility.

Olivier Martinerie, Head of Alliances, Clever Age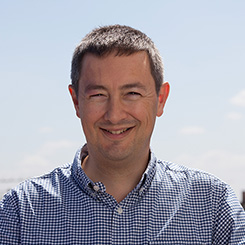 CONVICTION

There are many obstacles on the journey to successful digital transformation. Developing convictions, putting them to the test in the field, with factual evidence, and enriching our vision — these are the fundamentals of our approach.

Nicolas Hoizey, Co-founder, Director of Innovation at Clever Age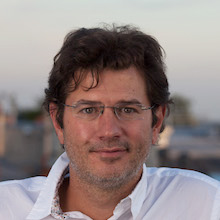 LONG-TERM VISION

The implementation of efficient systems in connection with business objectives is the foundation of our commitment. This results-oriented approach makes it possible to build trust with our clients… and to keep this confidence alive in the long run. Our greatest successes cannot be measured only by the number of our successful site or application launches, but also by the number of brands who have trusted us for years.

Frédéric Bon — CEO
---
THE BIRTH OF CLEVER AGE

The founders of Clever Age have been fully immersed in the Web since its inception. They started their careers at the time when businesses were giving up the client/server model and embracing the Web, and they watched this new industry develop from its beginnings. In 2001, following the excesses of the Internet bubble, they decided that the market needed an independent player capable of delivering technical architecture advice to its clients without any influence from vested financial interests. As they reached the Age of Reason, they founded Clever Age in a world about to change (the company was registered on September 1st, 2001…).

DEVELOPMENT OF OUR REGIONAL AGENCIES

Our regional expansion started with the opening of agencies in Lyon, Bordeaux (2006), Nantes (2010) and then Montpellier (2011). In addition to the pleasure of visiting these beautiful regions and the satisfaction of getting closer to our clients, this territorial coverage makes it possible to keep human-sized teams, to leverage additional recruitment capabilities and to offer internal mobility opportunities.

LAUNCH OF CLEVER GARDEN AND CLEVER PRESENCE

Faced with digital challenges requiring the company's entire workforce to collaborate on common projects, we grew organically and developed Clever Garden, our unit dealing with UX & Digital Marketing, and Clever Presence, which optimizes systems during the Run phase. We became a true Full-Service Agency, similar to Web Agencies in the late 90s… albeit with more realism and humility.

LAUNCH OF CLEVER INSTITUT

Already actively involved in the training industry, Clever Institut became a company in its own right. This subsidiarization made it possible to extend the network of instructors to Web experts of all persuasions, all sharing a passion for transferring their knowledge. Clever Institut also supports its clients with questions surrounding their technology watch activities, the assessment of their candidates' or collaborators' skills, as well as online technological support for their staff.

EXPANSION IN SWITZERLAND AND ACQUISITION OF ADDVISTA

Switzerland was the first stop on our global expansion journey, which had become a priority for us to support our clients seeking to expand to foreign markets, but also to better understand local practices in different world regions and to offer new opportunities to our collaborators. A Drupal expert, Addvista joined our Group and enhanced our teams in this rapidly growing practice.

EXPANSION IN ASIA AND ACQUISITION OF TIKIMOVE AND PROGIWEB

With the launch of Clever Age Asia, we set foot on a different continent. We were pleased to discover that our Full Service Digital Agency concept quickly attracted the interest of European brands looking for strong growth in the region, but also of local players discovering this approach, which has limited presence in Asia. Meanwhile, Tikimove (specialists in native development for mobile/tablet/connected devices) joined forces with our teams, bringing their years of experience in this burgeoning sector. Shortly thereafter, Progiweb (a company made up of Oracle ATG specialists) also joined our teams.

OPENING OF A SECOND ASIAN AGENCY AND ACQUISITION OF X2I

After Hong-Kong, the group Clever Age opens a new office in Singapore it therefore strengthen its establishment in Asia. This September, X2i a company specialized in e-commerce Magento projects, joined the group and heighten ​our​ expertise on e-Commerce and e-Business omni-channels strategic issues.

CLEVER AGE STARTS A NEW TRANSATLANTIC ADVENTURE WITH THE ACQUISITION OF A QUEBEC AGENCY, CLEVERTODAY.

Located in Montréal, CleverToday has about 15 consultants specialized in consulting, development and digital strategy. The objective of this merge is part of this momentum: to join forces to address the Canada / US East Coast markets and strengthen our status of a 100% independent global player, born in a digital world.

CLEVER AGE HAS OPENED ITS DOORS IN VIETNAM !

After Hong Kong and Singapore, Clever Age takes another step in the Asian market with the opening of a new agency in Vietnam, confirming the strategy and ambitions of the group in the region. Our Vietnamese center of expertise will support our projects in the region and will allow Clever Age to shine a bit more in South East Asia. The region represents a 600-million people market and is already a critical hub to sustain the growth of global digital companies.

PARTNERSHIP WITH GLOBAL COMMUNICATIONS "COULEUR CITRON" AGENCY

Clever Age reinforces its growth strategy by acquiring global communications agency Couleur Citron. The move complements Clever Age's online skills with offline contact points, brand platform expertise, and content production capabilities.
Director of Partnerships / Senior Consultant

OXIANE JOINS THE CLEVER AGE GROUP

Clever Age announces the integration of ESN OXiane, a recognized Java specialist, and its training organization within the group. OXiane strengthens the group's Consulting2Delivery positioning by bringing its expertise in two types of services: the delegation of Java, Web, Devops, Cloud and Product Management expertise, and support for digital technologies via its training organization.
WHAT'S NEXT?
Many new projects and new people will continue to feed the multifaceted ecosystem that we have built…
The digital universe that we contribute to build should be as inspiring to our clients as it is to us, and it should keep its purpose of progress and quality that we owe to all end users.