Integration
Your arrival will not be left to chance. Joining Clever Age marks the beginning of an experience. Guided by your mentor, you will discover your agency, your colleagues, but also quickly become acquainted with the entire Clever Age community in France or abroad. No isolation; working as a team means meeting others, exchanging ideas, whether they are on-site or remote.
The annual seminar (Mystery Tour) is an opportunity to bring together all the agencies for sports and celebration.
Work Environment
Being a Cleveragian means having the opportunity to work at the heart of cities, enjoying an active social and/or sporting life. The Bordeaux agency is located in the renowned Chartrons district, while the Lyon office is just steps away from the Parc de la Tête d'Or. Discover our locations.
Mutual Support
Being a Cleveragian also means participating in a shared, overall vision of quality: for our clients, but also for the teams. Many tools have been put in place to facilitate mutual support, the transfer of skills, and access to information: mailing lists, agency meetings, technical meetings, lessons learned, …
Cohesion
Of course, all of this in a relaxed atmosphere where cohesion is the key word. Thematic evenings, cultural outings, sports activities… Everyone can suggest, everyone can participate!
Evolution
At Clever Age, we are committed to moving forward together, listening to your ambitions, your desires for growth, and ensuring that you progress towards the responsibilities or expertise you aim for. In this context, over 21 years, many careers have been built at Clever Age, including that of Vincent Lemaire, Director of the Paris agency: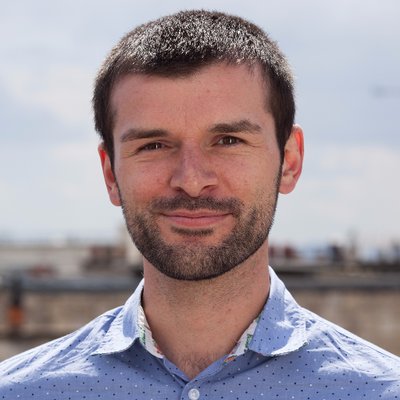 "I discovered Clever Age by following several employees of the company who were sharing their expertise on social media. I quickly understood what Clever Age could offer me. So, I seized the opportunity to apply for an end-of-year internship as part of my DUT, and I continued the adventure through an apprenticeship for the rest of my studies.

As a Symfony developer, I had the opportunity to gradually progress through various roles: Project Manager, Project Director, Manager, and then Director of the Parisian agency. I believe I am an example that demonstrates that Clever Age knows how to listen to the career aspirations of its employees, trust them, and support them in their careers in order to allow each person to thrive professionally!"
Mobility
Taking on responsibility is one thing, but career paths can also materialize through radical changes in profession or geographical sector. Clever Age has numerous agencies in France as well as abroad, and encourages all its employees to explore their desire to have a unique experience as an expatriate.
Values
How can one not mention Clever Age's values when defining a Cleveragian? Excellence is the guiding principle. Our professionalism ensures that our clients' projects are carried out brilliantly from start to finish, involving their teams and with a common goal of success.
Beyond the completion of our missions, social and environmental issues have become inseparable from professional life. Our CSR department actively works on the following topics: workplace mobility, measuring the carbon footprint of our agencies, issues related to disability and accessibility, and GreenIT.
And on the CSR side?
CSR at Clever Age: a priority
What does Clever do in terms of CSR?
"Social and environmental issues are a priority at Clever Age, both for its trainers and in the implementation of its training projects. Our CSR department actively works on topics such as mobility, measuring the carbon footprint of our training programs, issues related to disabilities and accessibility, and Green IT."
Patrice Manset, Sustainable Development Manager at Clever Age.