Talent management at Clever Age is based on four pillars:
Proximity management: Managers perform the same roles as their team members, allowing them to provide more effective guidance.
"If you hesitate, do it": Clever Age encourages its employees to consider geographic or job mobility (for example, transitioning from consulting to sales).
Mutual aid: There is no competition between regional offices; the priority is to allocate resources and energy to meet our clients' challenges.
Compensation package: This includes profit-sharing, which constitutes 30% of last year's earnings, and employee ownership. Currently, 10% of employees are shareholders, and the goal is to offer this option to all Clever Age staff.
With these various measures, Clever Age was awarded the Talent Management Prize in 2022 during the ESN & ICT 2022 Trophies ceremony organized by Numeum.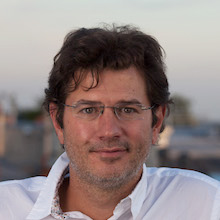 « It's a collectively won award for many beautiful reasons (our almost unique compensation package, our ongoing commitment to PEO and inclusion, internal geographic and skills mobility, our efforts to pass on knowledge to the next generation, close management proximity, the 'if you hesitate, do it' attitude…). In short, all our bets on the value of the team versus individualism, long-term thinking versus instant gratification!
And it's not over… keep you posted!
A big thank you to our fellow jury members who awarded us this prize! »

Frédéric Bon, CEO Clever Age