Just like our current world, the digital sector is rapidly and constantly evolving. Our profession and values equip us to pragmatically and actively address the social and environmental challenges of our time. Therefore, CSR (Corporate Social Responsibility) issues naturally lie at the heart of our strategy.
This year has been particularly eventful on this matter:
Clever Age certified by Ecovadis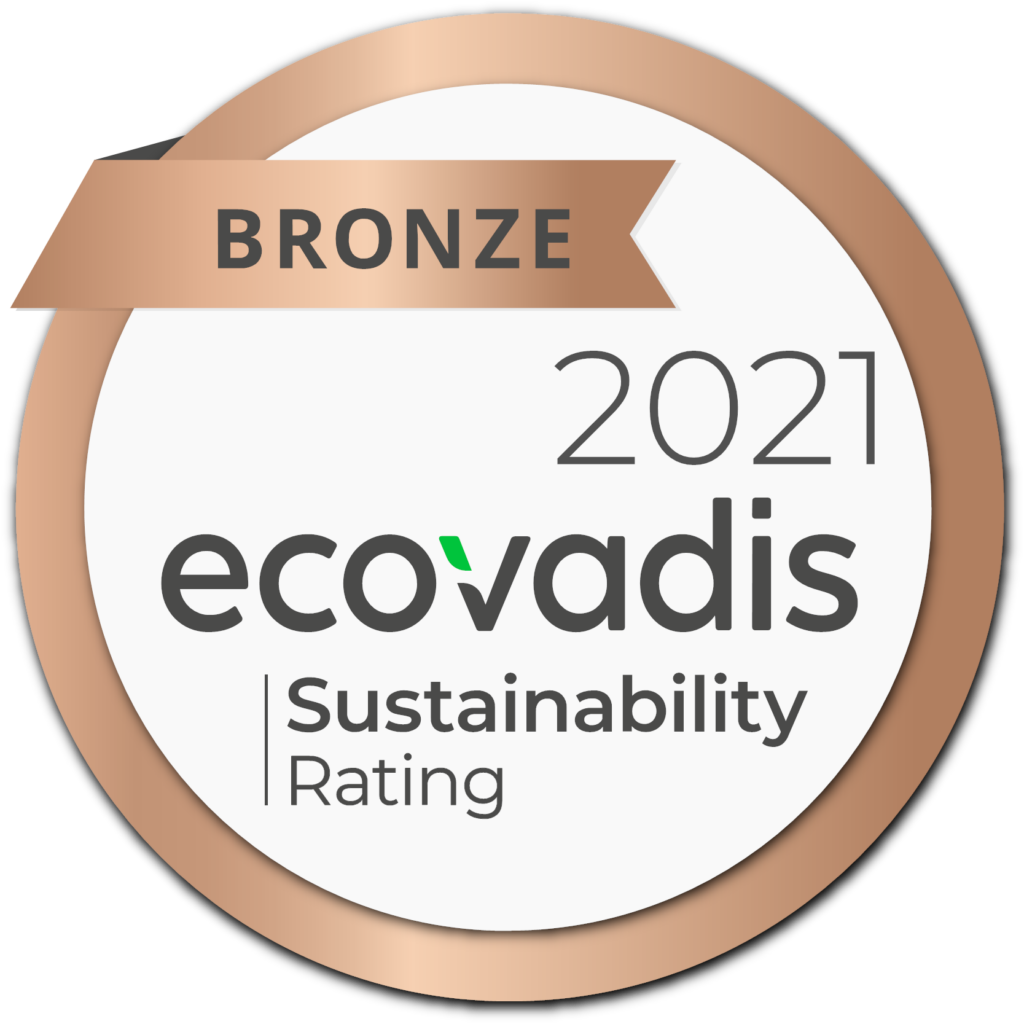 The CSR (Corporate Social Responsibility) positioning of Clever Age was assessed by the certification body Ecovadis above the average of the IT services sector. Clever Age has been awarded a Bronze Label for its first year of evaluation. Well above the sector in terms of social actions, at the heart of the service sector, the next actions will particularly target the environmental sector.
AWARENESS FOR ALL EMPLOYEES
The employees and managers of Clever Age are very involved in understanding and raising awareness about environmental issues. Therefore, the managers have implemented awareness-raising initiatives for all Clever Age employees on the subject, using two tools:
The Climate Fresco
The Digital Fresco
With many employees already leading these workshops, Clever Age is not at the beginning of this initiative but plans to take it to the next level, making environmental action an important focus in the lives of its employees.
National Participative and Collaborative Plan
Clever Age is also launching a major group-wide initiative this year, allowing each employee to contribute to improving the CSR (Corporate Social Responsibility) impact of their company. Through four key themes, every employee can play a role in identifying the current progress of the company, proposing an action plan to make improvements, and implementing it concretely.
The identified themes currently being worked on are:
Workplace mobility, encompassing commuting and client travel: Two out of the four most significant personal actions to reduce one's carbon footprint.
Measuring the carbon footprint of our agencies: Taking action without measurement is futile. This initiative is therefore crucial and aligns with the necessary energy efficiency in the current situation.
The topic of disability and accessibility: This is important for Clever Age, promoting inclusion and well-being of our employees in our teams/agencies.
Green IT and best practices on projects: At the core of our profession, we are well-positioned to centralize and catalog best practices. With a culture of common sense, we enable our clients to better understand and implement responsible digital practices.
ACTIONS ON THE DIGITAL IMPACT OF CLEVER AGE
Clever Age, as a committed digital player, must be exemplary in its digital impact. To achieve this, we are working on several fronts:
Reducing the footprint of our machine park with Why! machines (market's highest repairability score of 9.8/10) and the cooperative Commown.
Partnering with repair or recycling actors to manage the end-of-life of our machines.
Measuring our digital footprint with WeNR.
DAILY ACTIONS
Since always, we have been striving to implement the appropriate rules to improve our ecological impact:
BETTER WASTE MANAGEMENT through selective sorting, composting points, and awareness-raising.
REDUCTION OF PLASTIC CONSUMPTION: In order to facilitate the monitoring of good practices, a welcome kit with mugs, glass bottles, and reusable bags is distributed to new employees.
REDUCTION OF ENERGY CONSUMPTION: In addition to basic rules regarding heating/cooling and lighting, the use of HQE buildings, and the encouragement of public transportation, cycling, and scooters through infrastructure and competitions on this subject (AYAV with the 2P2R association).