Paris, France, Sept 1st 2020.
Clever Age and Mobile Now agree to a complementary alliance to guide multinational clients in bridging the global digital landscape with the Chinese ecosystem.
With its long established presence in Europe, headquartered in Paris, as well as Asia Pacific, Clever Age has broadened its AP offering through the strategic partnership with Mobile Now; the full service mobile agency, based in Shanghai.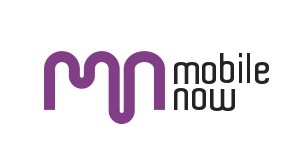 Complementary synergy
MobileNow will benefit from Clever Age's 19-year presence in Europe, by accompanying a large customer base. On the other hand, Clever Age will benefit from MobileNow's presence in China which will allow Clever Age to widen its scope to clients in China, and also benefit from its expertise on the Chinese digital ecosystem, especially around WeChat.
This geographic synergy will allow Clever Age to deliver a wider offering to its European clients seeking to build, or enhance, their operations in China.
Global approach by leveraging the unique China digital ecosystem
The increasing importance of the Chinese approach to digital is now clearly visible on the global stage. This has been witnessed both in terms of the desire of the titans of Chinese digital economy, to grow beyond their home market, as well as the sophistication of the Chinese user, in the way they consume digital media.
Increasingly learnings from China, more so than North America or Europe, will shape global digital strategies.
The partnership has already begun
A number of initiatives have already kicked off between Clever Age and Mobile Now. Primarily focussing on deploying WeChat based, Ecommerce solutions for Chinese overseas travellers, across the retail, luxury and distribution sectors.
About Mobile Now
Mobile Now is a leading, full service, mobile agency, with a focus on apps, mobile platforms, bespoke WeChat solutions, CRM and mCommerce integration.
Setup in 2009; hubing out of Shanghai, Hangzhou and Changsha, China and Singapore.
An international team of 50, Mobile Now provides consultancy through UX and UI design, as well as development across all the key mobile platforms.
To date they have successfully rolled out 150+ projects for a wide range of clients.
For more information visit mobilenowgroup.com.