E-Commerce, Digital store, Marketplaces, Social Networks, Click & collect… Offering a consistent customer experience across channels is on top of everybody's agenda – but what does it mean? and most importantly how to address it?
Such topics that were addressed by Yvon Le Renard, Director of Clever Age Asia and Digital consultant, during the Be Clever Meeting in Singapore. This event was co-organized with the French Chamber of Commerce.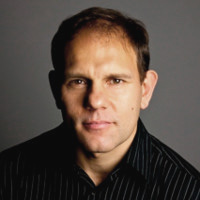 Yvon Le Renard, a regional Digital expert passionate for Technology, Innovation and Digital.
Currently, as Managing Partner of Clever-Age Asia Ltd, Yvon helps mid-to-large corporations in their digital transformation journey (Consulting & Project Implementation), leveraging digital technologies to achieve better customer engagement, business results and competitive edge.
Yvon is a founding member of the Digital Innovation Committee at the French Chamber of Commerce in Hong Kong and a regular speaker at various events.
More information about our digital agencies in Asia : Clever Age Hong Kong and Clever Age Singapore.
Do you want to discuss your digital transformation projects with us?