This article introduces a series of 3 articles about the customer experience and its optimization in eCommerce. Our study will be broken down into three parts, following the three key phases of the customer experience: before the purchase, during the purchase and after the purchase. Today, our analysis will logically be focusing on the "pre-purchase" stage.
---
The latest Airbnb motto "Do not visit. Live here." illustrates how the concept of customer experience is becoming the key to any commercial and Drop Ship strategy, even on the Web. Airbnb relies on this experience notion to constantly make its product evolve, especially on mobile.
In eCommerce, unlike offline stores, where the customer is welcomed by a human, the first contact is made through a screen, via a man-machine relationship. It is therefore important to look after the various interactions with the client, to understand his intentions and to try to build a "human" experience. In a hyper-competitive environment, it is also essential to leave a memorable experience – or at least a notable experience – in order to create a preference in the customer's head.
THE DISCOVERY PHASE
Your first challenge is to allow and to facilitate access to your offer (brand and catalog). This means, of course, that you should set up a clear and user friendly navigation (menu, search and suggestions, filters) and a multi-device interface. From a more technical point of view, you should also have a fully mastered webperf on your entire platform. Be aware that 53% of people leave a site that takes more than 3 seconds to load on mobile (source: DoubleClick "The need for mobile speed", September 2016).
If you really want to optimize the performance, you can check if your platform is technically able to provide consistent information. Of course, it does not have a direct impact on the impression that your site will leave to the customer, but, indirectly, offering prices, stocks, deadlines …can make a real difference if these information are realistic. In an omnichannel context, the fluidity of data exchanges between the various systems (store, central services, warehouse, etc.) is essential to ensure your commitment to the customer. This is all the more important if your site offers an express delivery mode.
If your brand relies on physical points of sale, do not hesitate to promote them on your platform, at different stages of the purchase journey: homepage, product sheet, check out…
Finally, and it's even more important on an eCommerce site with a rich catalog, try to lead the customer to an offer that is relevant to him. To do so, you have to personalize his user experience. For example, this can be achieved by introducing a "chatbot" solution which will submit product suggestions to the customers. These suggestions will be based on his answers to a series of simple questions.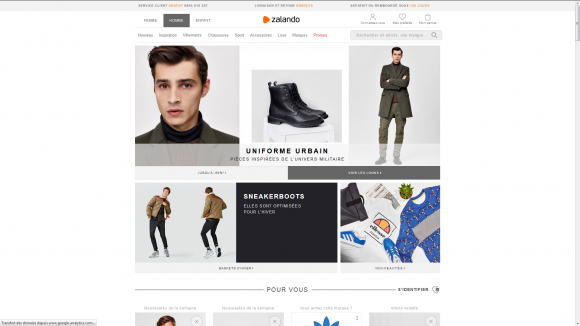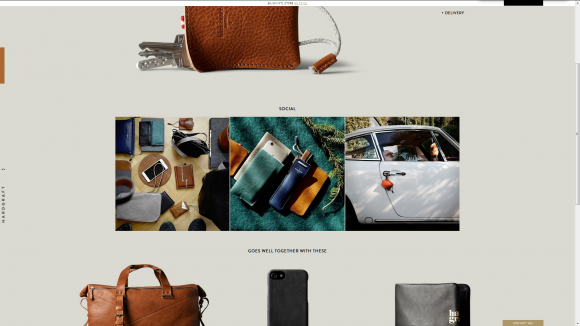 THE SEDUCTION PHASE
The challenge here is to make the customers want to buy a product or service which you sell on your platform. On a "user interface" level, the client will be sensitive to the navigation/browsing comfort you offer: artistic direction and webdesign, animations and micro-interactions, products visuals and simulations.
On a more practical level, the user will also be interested in the opinions of other Internet users about the product he is viewing. He could also be interested in the pictures that they may have added on the site.
THE TRUST PHASE
You have helped the user to easily discover your offer, and he has been seduced by one of the products you offer. Last step of the pre-purchase phase: convince him to buy it on your site!
In case your brand is well known, you can make the difference with traditional criterias: prices (product and shipping costs) and delivery options and times. On this last point, expectations are drawn up by actors offering "express" delivery in 24 hours. The user will also look at the warranty and service possibilities, and in case of doubt, he will want to contact you directly: phone, email or click-to-chat solution.
If the user doesn't know your brand, in addition to the points mentioned above, it will be important to present your brand and its eventual points of sale (a network of physical shops always credibilizes the message, and reassures the customer), while supporting your speech with customer reviews.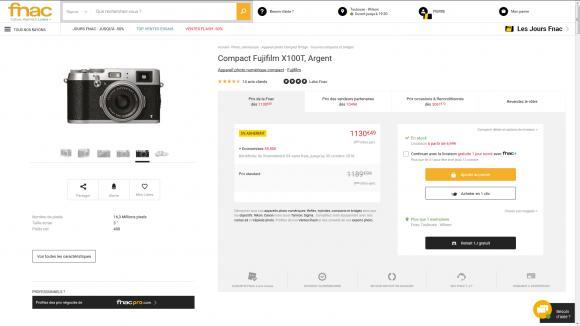 CONCLUSION
If these different "pre-purchase" phases are well analyzed on your side, and if you provide a functional or even technical response to the different needs of the user, he should be ready to add the product to his basket.
Next time, we will focus on the customer experience during the purchase phase. We will talk about the payment, strategic step in the conversion process.
In the meantime, if you have any questions or suggestions about your own best practices to optimize the customer experience, feel free to share them with us !