THE FUTURE OF MAGENTO HOSTING : TOWARDS A MICROSERVICES CLOUD PAAS ?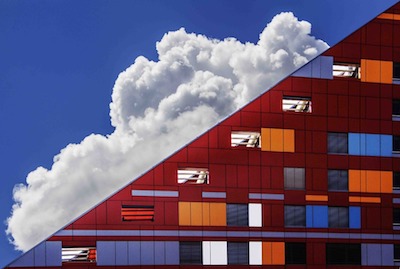 Technavio estimates that the PaaS market will experience an average annual growth rate of 48% for the next 4 years. This can be explained by the fact that companies need an increasingly agile and flexible IT infrastructure. Indeed, traditional infrastructures become insufficient in terms of availability, especially during workloads periods like Christmas. Cloud-based technologies are the ideal solution to allow users to transfer applications to the cloud. These new technologies are oriented towards microservices, which are hosted within containers.
In this article, we will first explain what a container is and what are its advantages. Then, we will give you a brief overview of the various technologies currently available on the market. We will end by listing the defects of these hosting technologies in order to provide you a complete view of the subject.
WHAT IS A CONTAINER?
A container can be assimilated to a mini-virtual machine which hosts a single service. In this sense, it provides an isolated environment to run a process in the cloud. The specificity and advantage of this technology is that several containers share the same operating system.
Virtualization is useful because it overcomes important constraints imposed by hardware. Containers are even better because they remove many constraints related to the operating systems themselves: dependencies to specific libraries or a Linux distribution, easy deployment…
A container includes an application and everything to make it work. It can easily be "transported" from one system to another (like freight transport). A service needs more resources? Simply move it on a more "robust" machine. You need to change PHP version? Just replace a single container.
WHAT ARE THE CLOUD PAAS TECHNOLOGIES AVAILABLE TODAY?
SOME TECHNOLOGIES AVAILABLE IN THE MARKET:
Docker is the open source platform that launched the movement. The project provides all the tools to build your own containers, but also to use thousands of microservices provided by the community.
platform.sh is a PaaS (Platform as a Service) service. This provider allows you, through a simple configuration, to manage your Web applications and to automatically provision the necessary microservices for you.
Magento Enterprise Cloud Edition : This is a Magento platform built on platform.sh technology. Here are some of the solution advantages : built on Amazon EC2, increased capacity included some days of the year, infrastructure replicated on 3 geographical locations, applicative firewall and CDN included.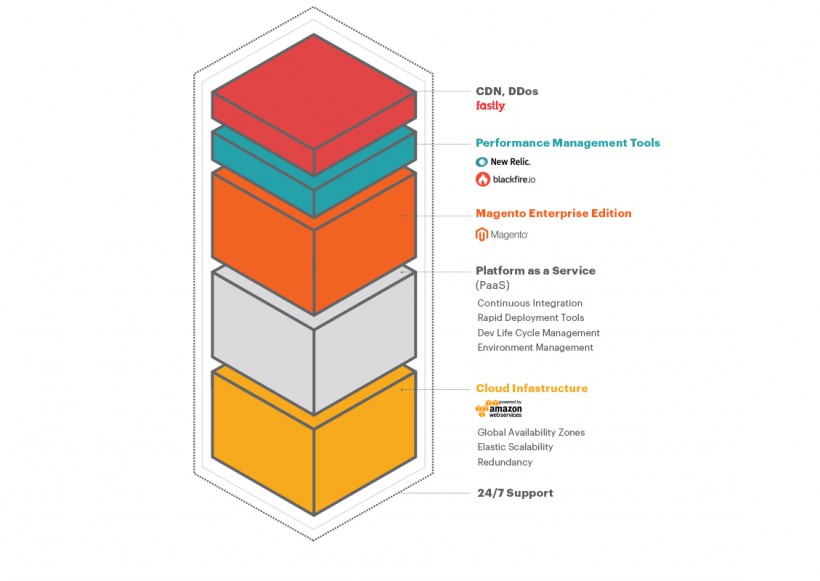 WHAT DISADVANTAGES FOR THESE HOSTING SOLUTIONS?
PaaS technologies still have some disadvantages:
Deployment procedures are not fully configurable.
Diagnosing a production problem is more complex, as diagnostic commands are not always available in containers.
Regarding platform.sh, it is not yet possible to retrieve the containers for local development.
These disadvantages will certainly be corrected in the coming months.
CONCLUSION :
Microservices offer huge advantages to our Magento hosting platforms, in particular in terms of agility and flexibility.
There are still some disadvantages, but they testify to a thriving technology that will definitely change the landscape of web hosting in the years to come.
What do you think of these new technologies? How do you imagine the future of hosting solutions? Share your thoughts in comments!

Source : Hébergement Magento : place à un cloud PaaS orienté microservices !