When we hear about Master Data Management we first think it's going to be a huge project to implement and a big investment, that can be scary despite the real benefit MDM can bring.
The objective of such a tool is (Roughly) to collect, to match, to clean, to sort and to distribute a specific number of data repositories. See it as the data lung in your omnichannel architecture.
Of course, it is necessary to gather many different stakeholders to discuss such a project, hence the image of a huge, long and complicated task. However, it is absolutely possible to start little by little with, for instance, a Proof Of Concept answering specific users' stories.
This is what we offer to a major Bank in Asia within the context of several M&A multi branches. They didn't have a clear IT roadmap but still had the objective of sharing leads and customers data within their marketing and sales team.
To answer with a short time to market allowing a quick win, we proposed an interesting custom combination of a MDM(Master Data Management) and a Low/No code solution.
The goals are:
to quickly set up several forms using Low/No while ensuring maximum quality and security,

to collect marketing data and push it into the MDM,

to define a golden record process with a few databases from other subsidiaries and redistribute it to the different marketing and sales teams.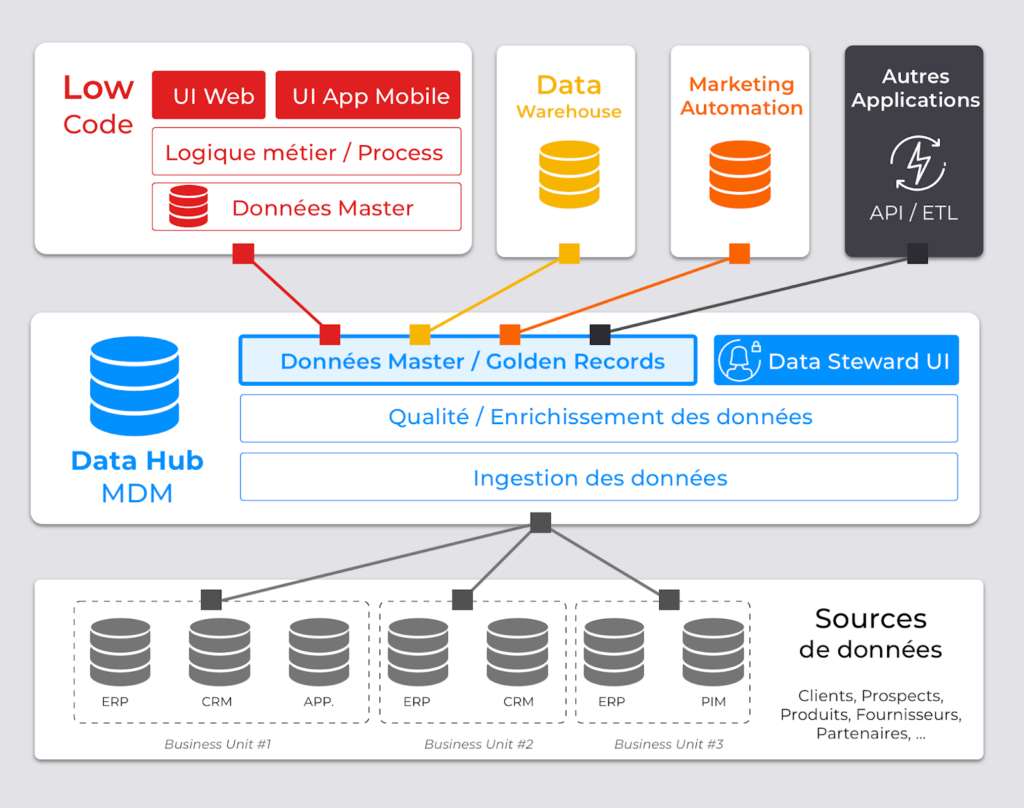 So within a few weeks projects we can bring the answer to a well known marketing campaign problem through a POC and let the client decide the interest of a MDM tool in its digital architecture for further implementation.
Double wins!