European leader of online shopping of design furniture, lighting and decoration, since 1999 Made In Design has some of the biggest brands (Kartell, Hay, Foscarini etc) and some of the biggest designers (Starck, Dixon etc). Its daily mission: share the passion of design with each and everyone. X2i has played an important role on the international deployment and the improvement of MID merchandising.
FREDHOPPER INTEGRATION
SDL, a major eCommerce actor, provide to merchants a targeting and merchandising solution. The SDL Fredhopper solution helps client to find easily what they are looking for on the product catalog. The result: an increase of the conversion rate and an online turnover.  SDL Fredhopper is currently the n°1 marketing optimization solution on the market. It combines both searchandising and merchandising thanks to its powerful search engine, page lists, layered navigation management and sales promotion. This SaaS solution can be adapted to all eCommerce activities: retail, travel, fashion, B2C, B2B…It exists in more than 40 languages!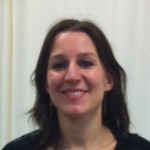 The Fredhopper integration has been done very quickly and with agility, without stress or any technical constraints for our marketing team. We benefited from the expertise and relevant advises from the X2i team during the entire project.

Sophie Grimoin, Marketing Director – Made In Design
MADE IN DESIGN MERCHANDISING GOALS
The goal of the SDL Fredhopper integration was to increase the general conversion rate of the Made In Design website and improve searching results. On a technical extend, the goal was to improve the website performances especially the page speed generation from the server. Made In Design has chosen X2i to benefit from the Magento expertise in order to realize the integration of the SDL Fredhopper / Magento in the best possible conditions.
KEY FEATURES
Powerful eCommerce searchandising
Powerful search engine with auto-completion (answer suggest) : result display (text and product pictures) from the first written letters.
Setting of the results display ranking according to merchant criteria: stocks, prices, best-selling product, margin, new products…
Understanding of the queries phonetically ("Did you mean?"): Interpretation of misspellings and typing errors
Results display based on search context. CMS Block and/or pictures conditioned by the crossing of search layers. For example: banner based on search results, this is called "ranking cocktails".
Cross selling & upselling on searching results and products pages. Related product which match to a similar criteria. For example: product from the same collection, same style product…
X2i has wished to set-up a caching system to optimize exchanges between Magento and Fredhopper servers. It allows to improve the answering time of servers, to optimize the Magento and SDL Fredhopper server resources, to optimize the loading time of pages and hence a better conversion rate of the website.
WHAT'S NEXT ?
In a second phase, Made In Design will be able to exploit the entire power of SDL Fredhopper by integrating the information retrieval features which represent the real strength of this solution:
Advanced Client Segmentation
Identification of customer preferences on site or thanks to partner website, allowing a profiling of results according to habits, preferences, source of visits…
Information segmentation thanks to visitor identification through its customer account
Push products according to the visitor browser history and previous purchases (already bought products or brands, for ex : Wooden products…)
RESULTS
X2i, SDL partner, has set-up the SDL Fredhopper solution on several Made In Design websites : Italy, France, Germany and UK in June 2012. X2i also realized the replatforming of the french Made In Design website to Magento.