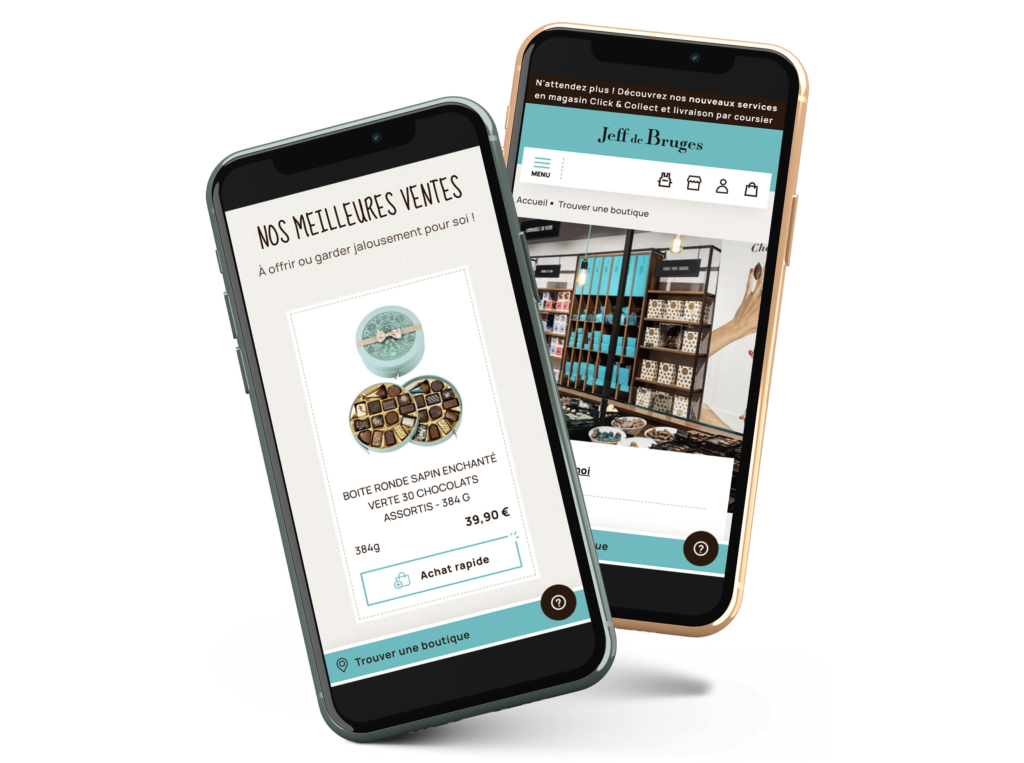 "We had strict deadlines and Clever Age allowed us to deploy an omnichannel solution before Christmas, which is a strategic period in our activity. Thanks to personalized support, Clever Age knew how to perfectly integrate specific functions to our business and thus offer our customers a better shopping experience."
Dennys Larrieu, Chief Executive of Jeff de Bruges.
Context
Jeff de Bruges, is a French chocolatier with a network of nearly 500 stores in France. The company contracted Clever Age to successfully complete its shift to unified commerce, as part of a digital transformation program.
Jeff de Bruges's Request
Jeff de Bruges relied on the expertise from Clever Age to deploy in record time (5 months) the Proximis Unified Commerce solution, coupled with the Segment Customer Data Platform in order to capture, consolidate and disseminate customer data in its ecosystem digital.
Project description
From the scoping phase, the project team put the customer experience and the store chain at the center of considerations. The UX and UI teams of Couleur Citron (Clever Age Group) therefore worked on a seamless purchasing path, while capitalizing on the native functionalities of Proximis Unified Commerce.
During the implementation, Jeff de Bruges teams were quickly able to take charge of the unified commerce functionalities. To do this, an iterative delivery cycle was put in place to fulfill the graphic universe of Jeff de Bruges associated with the unified shopping cart, pay & collect features or delivery. The Clever Garden team has notably done in-depth work on Digital Quality By Design by integrating all the best practices related to accessibility, web performance and SEO optimization.
Clever Age also assisted Jeff de Bruges in choosing a Customer Platform to link the entire IS ecosystem of Jeff de Bruges. The CDP implementation, performed concurrently with the Proximis Unified Commerce, was done by the Clever Forge team and the various partners associated with the project.