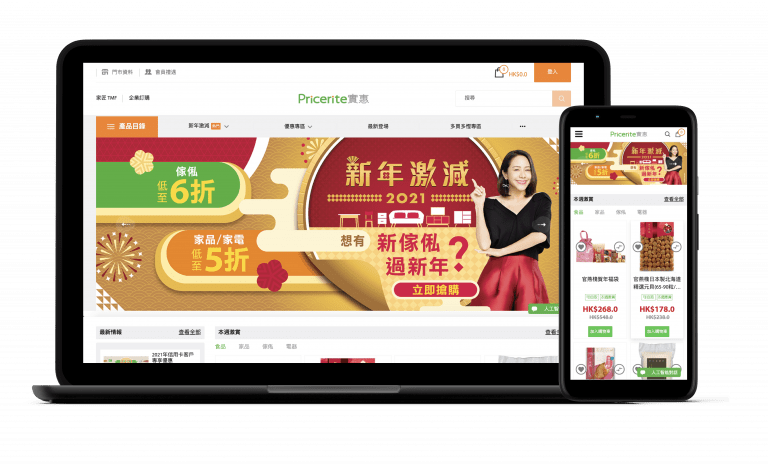 CUSTOMER BACKGROUND
Pricerite is one of the largest home furnishing specialists, designing, producing and distributing its product through its network of physical and online stores in Hong Kong and Macau.
PROJECT CONTEXT
Pricerite was previously using a custom built PIM application that supported its home furniture business with limited capabilities. In order to strengthen its operations and power O2O sales, Pricerite migrated its PIM solution to Akeneo
Additionally, Pricerite migrated its e-commerce solution to Magento 2, which was integrated to Akeneo.
OBJECTIVES
Facilitate onboarding of product information from suppliers (supplier portal)

Enable collaboration and governance throughout the product information lifecycle across the various stakeholders

Ensure quality of data and consistency across the organisation

Centralise Product Digital Asset Management

Reduce time to market

Richer product information available for consumers which drive better customer engagement and conversion
SCOPE OF WORK
Clever Age provided expert advice to design a scalable data model which will allow Pricerite to expand their product and digital asset catalogs
Clever Age designed a sustainable technical architecture in order to integrate Akeneo v4 to the legacy system and the ecommerce solution by leveraging standard APIs and minimising custom development.
Finally, Clever Age configured Akeneo v4 to match Pricerite's data model as well as Pricerite's business requirements. For those requirements that could not be leveraged out of the box, some custom development was made.
Last but not least, Clever Age also extended Akeneo Connector for Magento 2 Enterprise Edition capabilities in order to support any digital assets (other than images), custom associations, bundle products, etc…