Clever Age was in charge of revamping Podowell's e-commerce platform, aimed at a B2B/B2C customer base.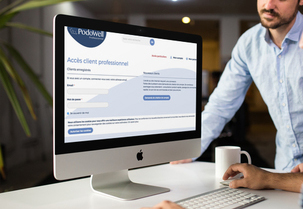 Recast of Podowell's B2B/B2C E-commerce platform
Since 1930, Podowell designs and develops a range of footwear dedicated to sensitive feet. Thanks to a long lasting experience and constant innovations, Podowel became the reference for comfortable footwear.
In order to better address B2B and B2C clients online, Podowel decided to revamp its e-commerce platform. Immediate objective is to develop in France and become leader of its market. In the future this platform should also support Podowel expansion internationally.
Objectives: B2B, B2C and international outreach
To sustain its growth objectives, Podowell would like to develop a website with 3 major objectives:
A communication tool to enhance its relationship with B2B customer, retain them (simplifying order management, after-sales service, new products presentation…) and acquire new ones.

A

B2B e-commerce

channel;

Increase Podowel visibility abroad (multilingual website as the company operates in 35 countries today).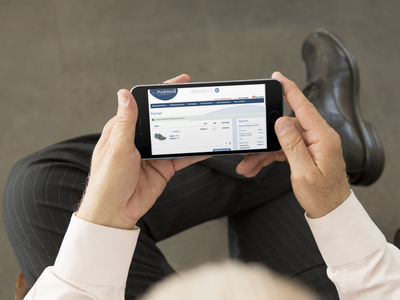 The website shall now contribute further to sales and brand promotion.
One of the key focus of the project was to design and build a flexible and scalable platform for the years to come. Limiting specific development and following Magento's best practices would guarantee robustness and longevity to the platform and limit maintenance efforts.
The project was delivered following the Agile method, starting with sprint 0 to define functional backlog and architecture. Implementation was then done in 4 sprints of 2-week plus a stabilization sprint prior to release. A data migration was done from the previous website and integration with Podowell's Information System (IS) was built through MuleSoft.
Our creative team, Clever Garden, was in charge of graphic design, inspired by Podowell's graphic identity and following Magento's best practices. Magento 2, supports responsive web design – www.podowell.fr.