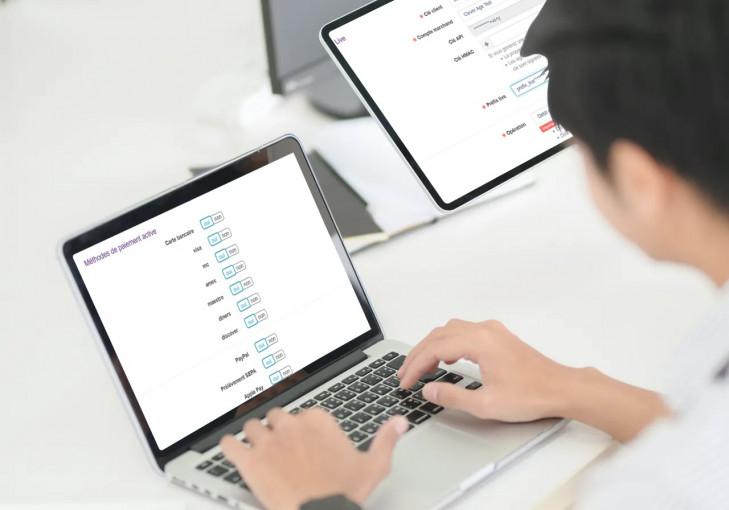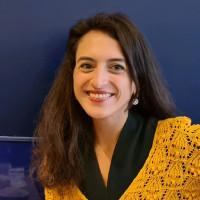 "We chose Clever Age for the release of the Proximis connector. On this project, which was carried out in a few weeks and within the announced deadlines, we were able to rely on the expertise and responsiveness of the teams. Their good comprehension of the Adyen platform, their reactivity and their ability to follow a detailed retro planning, allowed us to meet the initial need and to guarantee the delivery of a product in conformity with the expectations of our retailers."

Dounia Jouron – Senior Partnerships Manager at Adyen
CONTEXT
Adyen wanted to develop a new secure payment connector with the Proximis platform, based on their new Dropin module.
This development was designed outside the project context, to allow Adyen to reuse it without limitations in other environments.
PROJECT DESCRIPTION
The Adyen Dropin connector is integrated into the native management of Proximis connectors and allows the merchant to enter the various security parameters related to his Adyen account.
The customer key, the account number and the API key are used to dynamically retrieve the payment methods associated with the Adyen account and to activate or deactivate them on the e-commerce site. The merchant can therefore choose among : CB, Visa, MasterCard, American Express,Paypal, Google Pay, Apple Pay Sofort, IDeal, Oney, Bancontact. He can also activate the different currencies associated with his Adyen account.
Adyen configuration settings such as live prefix, various HMAC keys and payment validation notifications are taken into account by the connector.
Furthermore, the module offers OneClick payment, allowing the end customer to trigger a payment with a previously registered card in order to improve conversion rates and limit friction.
Finally, the connector manages reimbursements via the native Proximis system.