VOYAGE PRIVE
Voyage Prive's core business is to sell on-line travel based on high-end private sales where high quality content information is paramount. Operation includes dozens of new travel packages sold daily across countries so information management systems must be as efficient as possible.
Aware of their internal tool limitations to cope with the business growth, Voyage Privé asked Clever Age to support the implementation of a Product Information Management (PIM) and Digital Assets Management( DAM) system.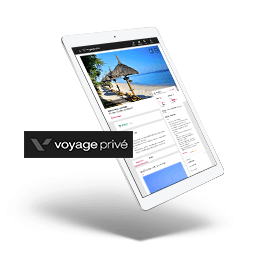 SCOPING, DESIGN AND IMPLEMENTATION
Consulting mission
SCOPING PHASE AND SOLUTION RECOMMENDATION
Clever Age's mission started with a scoping phase to understand the complexity of the information data model, Voyage Prive's functional architecture and PIM integration requirements, the different data flows, and finally the data migration approach. During this scoping phase, Clever Age consultants led workshops across multiple functional teams involving various stakeholders from both business and technical teams.
Clever Age consultants could then perform their PIM market landscape benchmark according to Voyage Prive's needs and requirements to shortlist specific solutions.. Each solution went through a specific assessment based on common criteria allowing solution providers to perform a demo session.
The recommendation of Clever Ag adopted by Voyage Privé was to implement a PIM / DAM / MDM from MaPS System solution.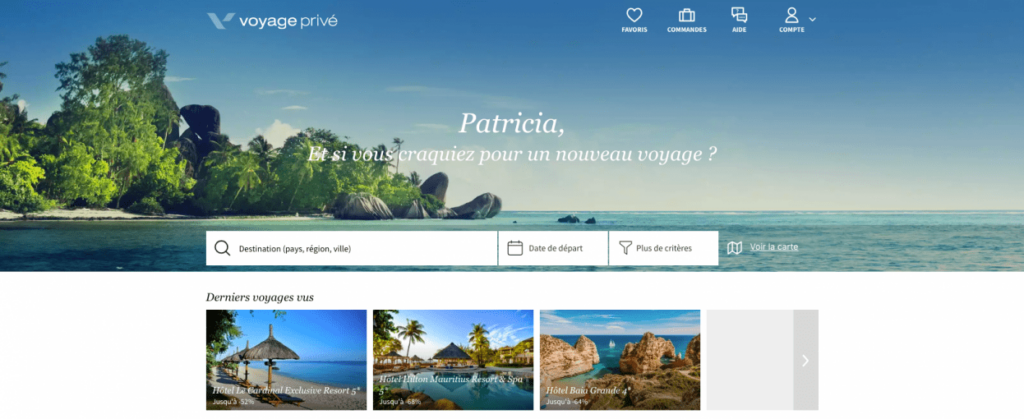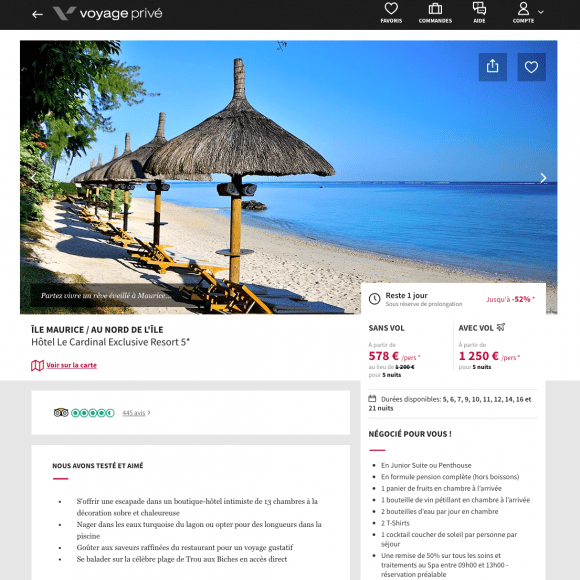 Design mission
DESIGN
The implementation of the MaPS System solution started with a design phase to determine how to integrate Voyage Prive's requirements in the chosen solution. A new series of workshops were therefore conducted, followed by the data modeling and specifications in order to come up with a backlog and prepare all the necessary elements for the implementation
FOCUS ON DESIGN: A COMPLETE TOOL
One of the particularities of a tourism actor like Voyage Privé is the richness and complexity of its product model. For example, a trip's sale is composed of a set of entities : hotel, room, destination, transport, transfer, options,… In total, several dozen data set have been defined to finetune the Voyage Prive's sales model. Beyond PIM functionalities, the Master Data Management (MDM) capabilities of MaPS System was a plus for the success of this project.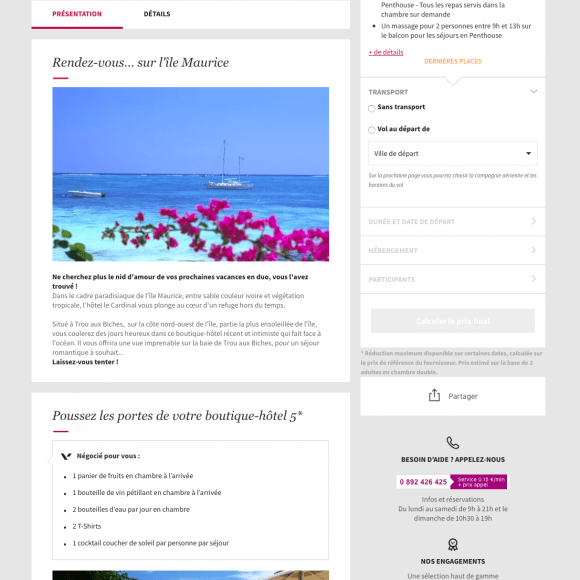 Implementation mission
IMPLEMENTATION OF THE MAPS SYSTEM SOLUTION
The last phase of this project was the implementation of the solution via the configuration of the MAPS platform and some specific developments to extend the functionalities in order to fully meet Voyage Prive's expectations.
FOCUS ON TECHNICAL : REAL-TIME UPDATES
Since Voyage Prive's sale packages are relatively short-lived events, in the case of last minute change of a package already posted online, it is critical that site's updates are performed as quickly as possible. As this is not a typical and frequent use case, knowing that a PIM is not designed to offer real-time connectivity (not an OOTB feature), a specific solution was proposed to implement a Message Oriented Middleware (MOM) with the solution RabbitMQ which is responsible for orchestrating data exchanges between the PIM and the web front.
CONCLUSION AND COLLABORATION
The first batch has been implemented by the end of 2019 and tested by Voyage Privé. The production phase took place in December with a real Go live early January 2020.
According to Clever Age, one of the mission 's main successes is due to Voyage Prive's teams that were able to quickly take ownership of the tool and be autonomous for both the platform usage by the contributors and the configuration by the application's owners.
For our client, this limits the necessity to call the system integrator who could only intervene for specific needs and expertise.
In order to continue to support Voyage Privé, we set up a corrective TMA and started new developments which will be progressively delivered following agile methodology.