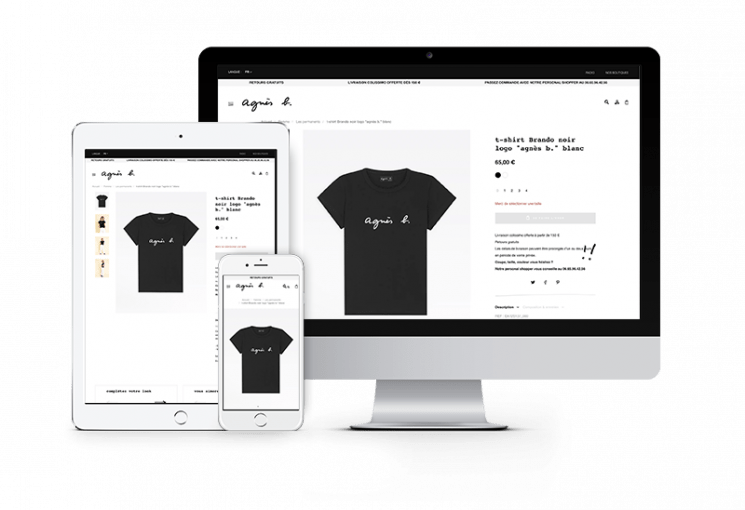 Agnes b., more than a garment, a state of mind.
The history of the brand begins in 1973, with the creation of the very first boutique two years later. The idea is to mix classic basics and chic cuts. agnès b. therefore naturally opened its first boutique in Paris. Moreover, it is not only a shop, but a place of life. The goal? To feel good, to feel yourself.
Agnès, the designer, has always thought and designed her pieces with her heart, but above all with her values. Respect, sincerity, solidarity and fidelity, these are the words that guide his work. The brand is also eco-responsible: manufacturing processes and suppliers are at the heart of the issues. Environmental protection and humanitarian commitments are also very important to her. The brand is also committed to artistic expression by leaving great freedom to discover new artists and various collaborations.
PROJECT DESCRIPTION
After a reversibility phase led by its TMA teams, Clever Age took over the maintenance of the agnès b. e-commerce site under Proximis. The objective was to accelerate, in the long term, the management of the evolution roadmap whose upstream project was a Proximis version upgrade.
Clever Age also has an advisory role with this client since it supports it in bringing the accessibility of the sites into conformity, in particular on the US site.
CHALLENGES
Reversibility of the project
Proximis version upgrade
Elimination of technical debt
Acceleration of developments around the e-commerce platform:
– Adding payment methods
– Added delivery method
– Product customization features,
– Flow optimizations
– Realization of an editorial part
Maintenance of the connector with the Adyen payment method, management of its updates
Accessibility compliance