UX design, front- and back-end integration, web performance: Clever Age is developing TV5MONDE Afrique's digital offering.

BACKGROUND
TV5MONDE is an international francophone television network headquartered in Paris. It broadcasts in over 200 countries and territories, providing its programming 24/7 to 257 million connected households as well as 25,000 hotels. TV5MONDE consists in 10 distinct channels: 8 non-specialized channels for each region (United States, Latin America, Africa, Middle-East & North Africa, Europe, France & Belgium, Switzerland, Asia and the Pacific), in addition to TiVi5 in the United States and in Africa.
The group's channel "TV5MONDE Afrique", broadcast across 50 African countries, has been wildly successful ever since its launch in 1992. Such success, however, was not reflected in in the digital offer of the channel, which strongly needed optimization. Furthermore, given the fast-growing population of the African continent, launching a digital offering dedicated to Africa was a major strategic move for TV5MONDE. As such, it became one of the group's priorities.
OUR CLIENT'S REQUIREMENTS
In order to address this shortcoming, TV5MONDE launched a new digital offering focused on Africa, "TV5MONDE Afrique". This new digital service includes:
A mobile-first, responsive website (https://afrique.tv5monde.com);
A feature allowing to import articles from the TV5MONDE news website;
An on-demand video content catalog;
A SaaS solution for the back office, allowing content edition for both the website and the mobile app;
An iOS and Android mobile app (developed by a third party) built with the same features as the website but adapted to mobile usage.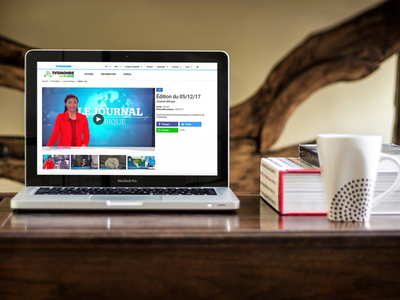 FROM UX TO DEVELOPMENT TO API IMPLEMENTATION
UX DESIGN AND GRAPHIC DESIGN
Clever Age was involved in the project from the early stage of UX design. Through several functional workshops, we identified a set of user personas (fictional individuals representing the website's potential users). The screens were then designed to best suit the needs and interests of each of these personas. Our design team (Clever Garden) then made several graphic proposals to help the client to envision the future design of their website.
FRONT-END INTEGRATION
The majority of users on the African continent consumes web content via their smartphones, with limited network coverage. Hence our focus on responsive web design and web performance.
BACK-END DEVELOPMENT
The website was built using CMS Drupal 8. We integrated several features such as massive, regular content imports, including:
Some of the articles published on the original website TV5MONDE;
A video catalog exposed by data provider Mogador (management of TV schedules).
An API was also created to display content on the mobile app.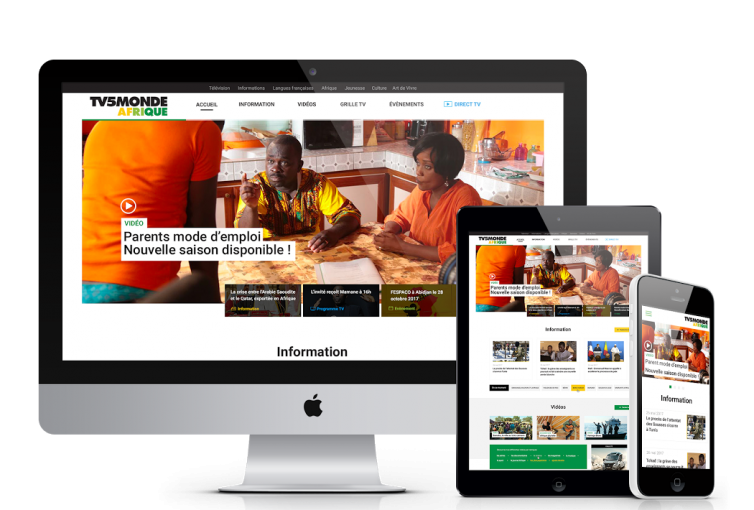 RESULTS AND FOLLOW-UP
Few weeks after its launch, the TV5MONDE Afrique website recorded nearly 200,000 visitors a week.
The collaboration between TV5MONDE and Clever Age is going on and new features will be added to the website, such as a TV programs schedule, a live TV page and an Events section.