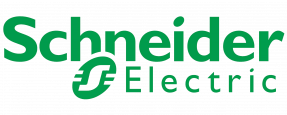 Context
Schneider Electric (SE) is providing energy and automation digital solutions for efficiency and sustainability. It addresses homes, buildings, data centers, infrastructure and industries, by combining energy technologies, real-time automation, software and services. The company has operations in over 100 countries and employs 135,000+ people.
Schneider Electric have embarked in a digital transformation journey to not limit distribution of products and services to indirect channels but complementing by enabling D2C model (Direct to Consumer).
Project description
To achieve this vision, Schneider Electric has engaged Clever Age to develop rollout strategy plan for both B2B and D2C with a special focus on seamless customer journey, functional mapping, architecture vision, operational model, back-end system integration and rollout strategy.
The key components of the study to be covered:
Conduct As-Is analysis (personas, functional requirements, technical constraints, back-end integration, data flow processes, analytics, local specifications…)
Conduct Benchmark study (site colocation, product data…)
Develop To-Be vision (Core functional model mapping, architecture vision, integration, data flow..)
Conduct Gap Analysis between the To-Be and As-Is
Define governance framework (Architecture, Rollout…)
Propose business readiness approach and best practices
Present rollout infrastructure guidelines and best practices
Conclusion
The outcome of the study has allowed Schneider Electric to:
Focus on seamless journey in the context of site colocation (corporate and eCommerce)
Understand the importance of product enrichment to improve visibility and conversion
Highlight the functional gap analysis for the core model and local specificities
Highlight key dependencies (Product Catalog, Order Management, Inventory, Pricing..) and back-end integration constraints
Anticipate infrastructure needs for scaling eCommerce operations
Have a business readiness plan and governance framework