New forms of customer engagement are transforming B2B businesses, urging them to rethink their go to market strategy. An increasing number of them starts engaging customers through digital channels, and this momentum is expected to continue. Forrester report predicts B2B e-commerce sales to grow from 900M USD to 1.13T USD by 2020 in the US((The B2B ecommerce playbook for 2018 – Forrester)). Although numbers for Asia are not available, we can assume without risk that this trend is global, with more than 75% of companies in the region committed to invest in B2B e-commerce capabilities in the coming years according to a report from Econsultancy((State of B2B ecommerce in ANZ, SEA and India – Econsultancy)). Statista, also gives us an idea of the size and subsequently the potential of B2B e-commerce worldwide, which was already larger than B2C e-commerce $2.3 Vs $7.7 trillion in 2017((Statista Digital Market Outlook – B2B e-commerce 2017)).
The objective of this article is to to give insights on B2B e-commerce in Asia. We will see how Marketplaces are prominent today, but also what are their limitation to address all type and size of businesses as efficiently, and the remaining opportunities for B2B businesses to step-up their own e-commerce.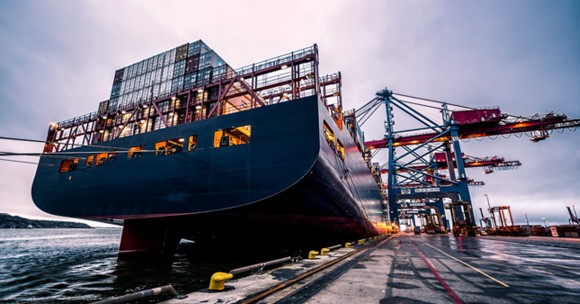 How Marketplaces changed B2B commerce in Asia
B2B e-commerce in Asia initially started with a big focus on wholesale / cross-border commerce. Tech giant like Alibaba, Indiamart, Tradeindia, offered low-cost manufacturers a convenient access to western markets, to sell their products (accessories, electronics, textile, etc…) to wholesaler buying large volumes. Other similar platforms emerged in India, Singapore, Hong Kong and these businesses still account for a decent portion of B2B online sales in Asia. Although looking at some of those, they seems more like large online bazaar than professional B2B commerce:
Wide range of products (Frozen fish, Agricultural products, Electrical components, Consumer goods, clothes…)

Mostly coming from China

Low prices and high discounts

No (or very few) renown brands

Products are usually not compliant with European and US quality and safety standards (CE…)
As B2C e-commerce matured in Asia, main players like Rakuten (Japan) Alibaba (China) Lazada (SEA), Flipkart (India), etc. increased focus on B2B local market – leveraging their existing assets (online reach, logistic capabilities, customer base…) to address new type of customers – individual businesses, and small companies.
The second generation of Marketplace that emerged are the one vertically integrated, with a focus on local markets and specific range of products. I have listed a few below:
Indotrading

was launch in 2012 and is Indonesia one stop shop for construction products, including painting, electrical components, plumbery, building materials, etc.

Supplybunny

(2016) is based out of Malaysia and focuses on offering food and groceries to hotels and restaurant

Sulekha

(1998) Although not B2B only, Sulekha is an Indian marketplace focused on offering services to businesses and individuals (education & trainings, business services, etc…)
But one size does not fit all and Marketplaces cannot suit every business specificities, especially in B2B.
What are the limitations of Marketplaces ?
Direct interaction between supplier and end customers is favoured for large and/or recurrent transactions to avoid cost of intermediaries, ensure stock availability, and facilitate communication.
Security, and data privacy may be a concern for B2B clients.
Vertical integration – today the largest Marketplaces sell a wide range of products but are not vertically integrated to completely serve one type of industry (product catalog, product and industry expertise, tailored offered and marketing, customer base, etc…) nb: vertically integrated Marketplaces mentioned above still represent a small amount of B2B online transactions
Sales process also differs based on the type of businesses.
B2B sales to individuals and small companies are very similar to B2C sales, hence the large success of marketplaces to target that segments.

Wholesalers may target small and large customers. While small customers will be very close to B2C processes, suppliers may develop a range of services for their large customers that are not available through Marketplaces (consignment options, payment credit, eProcurement…)

Large industrial manufacturer usually have a lot of specificities related to their business that are not handled by Marketplaces.

Personalization

is often required before orders,

transactional

processes for large order usually are specific to each industry – payment terms, order to be dispatch to multiple location at different time, stock management, pre-order capabilities, eProcurement, etc…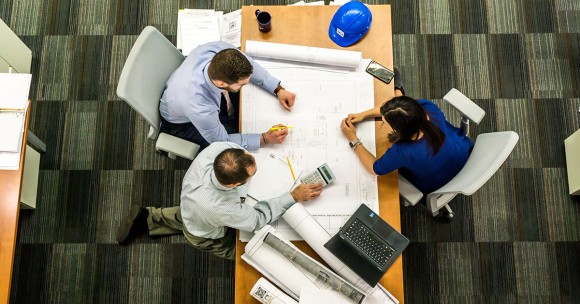 What about e-commerce then ?
Whether they target large or small size customers, B2B businesses have room to set-up their own e-commerce, and we see traction there. Main drivers are:
Increase reach to (potential) clients, e-commerce removes entry barriers to access products and services from B2B suppliers – Geography, sales representation, opening hours…
The willingness to address customers through their preferred channels, according to google study ((3 insights that will help you serve today's B2B buyer – Think with Google
)), today nearly half of buyers are millennial and "58% of B2B industrial manufacturer purchasers start online research with a product, then follow up with a brand." E-commerce facilitate search and navigation across product and/or service catalogs (product comparison, description), and eventually provide access to additional content related to products (trainings, tutorials, comments from other users, etc…) which may help or influence buyers in their decision process.
Automate commerce processes without compromising on sales relationship and personalisation (pricing, offers, promotion, content can be personalised for each clients). This will help sales team to save time on admin tasks and focus on high value added activities for customers. Enabling e-procurement also benefits customers in handling transactions.
Enable analytics through a larger and systematic collection of data. This could help companies optimise sales, and operations:
See what products are being search, purchased the most and optimise supply chain and stock management in real time

Some B2B companies offer different type of commitment on orders (pre-reserve, reserve, order), this is possible through tight stock management and forecast

Identify group of products that are often purchased together (complementary products) to make recommendations / bundled offers to other buyers

Analyse customer behaviours and identify patterns to prevent churn, improve timing of your offers, etc…
Few areas where Clever Age sees its B2B clients setting-up their own e-commerce platforms (in Europe and Asia):
Office supply

Construction

Electric components and IoT

Agriculture

Food & Beverages
Other examples of niche Industrial companies embracing B2B e-commerce:
What to do to succeed in e-commerce
Addressing e-commerce cannot be summarised to the set-up of an e-commerce website. It is a wider transformation that requires company to rethink the way they handle customer relationship throughout their business processes; not only sales but also supply chain, logistics, finance, technical support, etc…
1) Re-design your processes to be customer centric
B2B customers / purchaser are like most of us using mobile and online platforms like Grab, Lazada, skyscanner, Paypal, wechat, hence have high standards in term of UX and expects similar level of convenience on any digital platforms they use. In order to get things right and ensure the commerce platform and surrounding processes respond to the different type of users needs, companies must adopt a customer centric approach.
Starting with personas and customer journey is a good way of identifying and formalizing the motivation and expectations of customers. Mckinsey((Finding the right digital balance in B2B customer experience)) has identified 6 journeys that drive customer experience in B2B covering the different phases a customer go through when dealing with a supplier / brand / partner. Each phase affects his willingness to buy initially or to buy again. Companies should consider the end-to-end journey when building new services and experiences. Although they may initially focus on the "commerce part".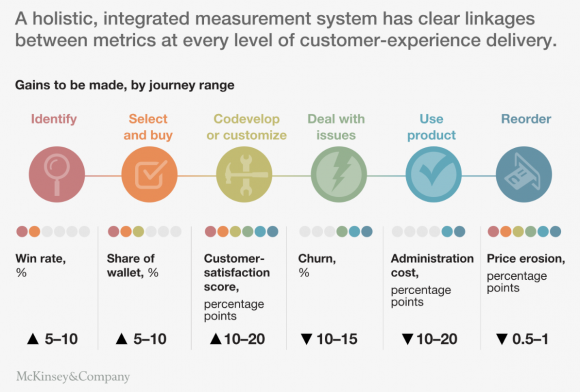 The customer journey exercise will help you focus on the most critical aspects of the relationship, select the most appropriate mean of interaction (human / digitally enabled / 100% digital) for each, and prioritize focus and initiatives.
Devashish Saxena – E-commerce for Rexel "I have seen a lot of anecdotal opinions about what customers want, but it is difficult to build a scalable strategy from opinions that are contradictory. So investing in understanding the customers' journey has been an incredible tool in aligning internal voices.
2) Do not underestimate resistance to change
Transforming the way you sell and operate your business is a big change for internal teams – Alignment and adoption are key to succeed. For instance your sales team must not feel "replaced" by a new e-commerce platform but rather empowered with more leads, less admin hassle, more time to focus on value added activities…
Involving everyone in the initial design of the customer journey, and conception of new services, platform, is a great way to on-board them, ensure buy-in and success of the new services.
A company wide governance with support from top executives is key to succeed this digital transformation.
3) Overcome Technical challenges
In order to better serve customers, some companies have invested in technology, developing customer portals, apps, etc. These efforts often fail in creating the value expected because of lack of alignment and potential underlying technology issues.
This is a recurring problem that we see with both B2C and B2B customers where projects / platforms are run in silos, creating challenges in term of:
UX – UX & UI are not always consistent, login mechanism may be different from one application to another, services may overlap, resulting in poor cross-platforms / cross-services experience

Architecture – Systems are not evolutive, application capabilities overlap, customization limit flexibility and scalability

Data – Customer and other type of Data are poor quality and dispatched across multiple systems, hard to consolidate and exploit to offer an omni-channel experience
These problems usually results from a poor overall vision for digital and a lack of alignment across departments and teams. A "program" approach organised into streams of project with a global governance and a 3 years plan helps set-up an this overall vision and foster consistency across initiatives yet gives flexibility to adjust to changes.
For more Readings on B2B e-commerce: