e-commerce magento EXPERTISE within a fully digital group
Clever Age has announced today the acquisition of X2i, a company specialized in e-commerce Magento projects, created by Emmanuel HAARDT and Marc-Jean AUBERT in 2004.
Clever Age and X2i have long been sharing a common vision on digital issues and on how to address e-commerce and e-business omni-channel strategic matters.
As the integration frameworks leader in the e-commerce world, Magento already belongs to the wide range of solutions that Clever Age has been providing for a great number of projects. This merger further strengthens the Clever Age Group's e-commerce expertise and expands its clients' portfolio while naturally keeping its independence regarding the markets' editors.
With now over 200 experts in France, Switzerland and Asia the Group secures its position as a major reference to assist companies end to end and implement their digital strategy.
More than ever Clever Age Clever Age activities cover the entire digital chain, consulting, design and development through various entities :
« Be-Clever » in digital strategy consulting and assisting, omni-channel e-commerce expertise, digital processing, …
« Clever Garden » for Front, User eXperience, HTML/RWD integration, quality expertise, native multi-device user interface,
« Clever Forge » in assisting in architectures choices, managing and delivering complex Web projects,
« Clever Presence » in the running of cross-canal devices in production as much on IT as on the management of marketing activities.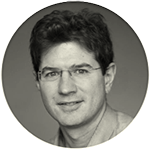 On behalf of Clever Age I am honored by the trust X2i has given us. The X2i teams are combining their fate with ours by reinforcing the Clever Age Group with their B2B/B2C e-commerce, PIM and project management expertise. The acquisition of X2i fits in the ambitious development strategy that we had defined with ARDIAN in order to make Clever Age a major leader in the digital chain industry.

Frédéric Bon, Clever Age CEO
He adds : "Beyond the compatibility of our know-how, geographical locations, customers types… what brought us together is a shared vision of our purpose to meet our customers' needs. We now share our GAO (Great Ambitious Objective): bring about from our « Web oldies » generation a global scale leader covering the digital chain profession, from consultancy to implementation (e-commerce, PIM/DAM, CIAM/CRM, Marketing Automation, Mobile, …)
Having a strong presence in France and Switzerland, a fast growth in Asia and being on the look-out for new opportunities in North America, the way ahead has been partly cleared. But further work remains to be done. X2i's arrival allows us to set our sights for 220 experts at the end of the year. We are mainly focusing on accelerating our organic expansion in mature countries (Europe/North America) and supporting the organic growth in new digital territories mostly in Asia, while remaining uncompromising regarding our values :
Independence, vital to consultancy
Conviction essential to our deliverables
Long-term vision which assesses the impact of our success "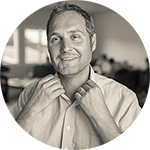 Both our companies share a common vision of the future of the digital field. This merger is the achievement of a common desire to offer the best service to our customers in keeping with our founding principles. This is why we are happy in being able to bring our Magento solution expertise to all the teams. Working together will allow us to propose a digital offer to our customers that is increasingly more comprehensive and innovative, while benefiting from Clever Age's national and international presence

Marc-Jean Aubert, X2i Associate Director
---
About Clever Age :
Our positioning is firmly 100% digital. Our experts in interactive communications, technical architecture and production infrastructure operate at every stage of the production chain. Our customers have therefore teams of more than 150 Web professionals assisting them on their strategic projects coordinated by experienced project managers undertaking a proven methodology.
Since the creation of the company in 2001 we exclusively work on Web and mobile projects. The growth of the company has always been done in keeping with our three founding principles :
Independence : we advise our customers in the strategic choices they can make with no external pressure whatsoever
Monitoring : our field requires us to maintain a continuous « informed » monitoring in order to set convictions to prevent our customers from heading to the wrong path and to seize opportunities
Durability : our goal is not to « make one shots » but to implement long-term efficient measures
Visit www.clever-age.com for all Clever Age news
About X2i :
X2i is France's first consultancy and engineering team dedicated to Magento projects.
Since 2004 we are specialized in designing, developing and optimizing technically challenged e-commerce websites.
Advice and support : with our recognized Magento expertise and our specialization in the business aspects of e-commerce, we provide advice and support to increase and develop your online activity.
Engineering and development : X2i has built up an experienced team to deliver e-commerce solutions suitable to your needs. Its activities are organized around an offer that is divided in 4 areas : the creation of e-commerce websites, the redesign of e-commerce websites, mobile development and co-development.
Operation and monitoring : properly develop an e-commerce website is important. To run it efficiently is even more important!
Visit www.x2i.fr/ for all X2i news