Before the end of the year vacations, we would like to present to the e-merchants running a Magento Open Source or Adobe Commerce platform what can await them in 2023. Throughout this article you will discover important points to take into account as well as new features that could be interesting for your e-shop.
END OF PHP 7.4 SUPPORT
As announced for several months, PHP stops its support of version 7.4 and consequently, Adobe stops the support of the versions of Adobe Commerce and Magento Open Source associated (that is to say all the versions between the 2.3.7 and the 2.4.3). Upgrading to version 2.4.4 or 2.4.5 is necessary to guarantee the security of its platform.
However, for e-merchants who can't migrate yet, Adobe offers for Adobe Commerce customers, a paid extended support until November 28, 2023 (or September 8, 2023 for 2.3.7).
The versions compatible with this extended support are:
2.3.7-p4
2.4.0-p1
2.4.1-p1
2.4.2-p2
2.4.3-p3
ROADMAP VERSIONS 2023
Adobe plans to support in 2023 versions 2.4.4 and 2.4.5 and until the end of support for php 8.1 (November 2024) and to launch from March 2023 a version 2.4.6.
According to its release strategy, versions 2.4.4 and 2.4.5 will only have security fixes while version 2.4.6 will add performance, compliance and quality improvements that are always most welcome for e-tailers.


NEW ADOBE COMMERCE FEATURES
As usual, Adobe Commerce and Adobe Commerce Cloud evolve regularly (about once a quarter). In keeping with its desire to make the core platform as stable as possible and to facilitate version upgrades, new features will be integrated into feature releases about once a quarter.
These new features will be materialized via separate modules of the core to be integrated and SaaS services.
A new Intelligent Categories service is planned for the 2nd quarter, which will allow, thanks to the Adobe Sensei AI engine, to propose on the category pages an intelligent ordering of the products adapted to the visitor.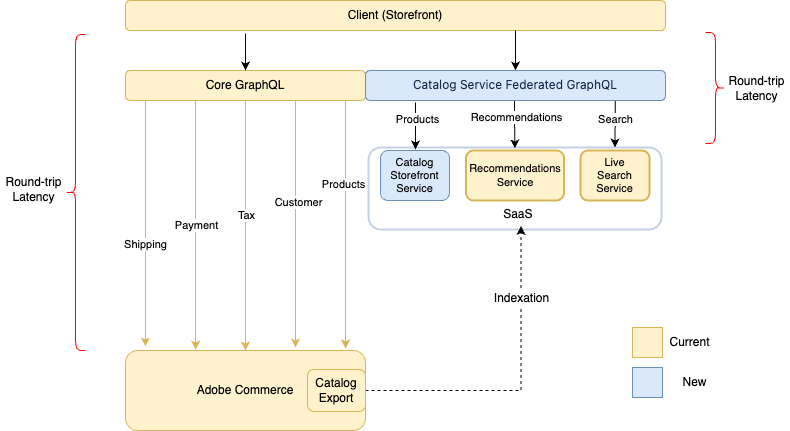 Already released a few months ago, the catalog service will continue to allow e-merchants to send their catalog to a dedicated service of Adobe and thus the e-shop, or any other distribution channel, will be able to retrieve product data directly via API. The major advantage is a gain in performance for very large volumes of products and thus free from the technical limitations that the platform may have (infrastructure, indexing time, …) but also to be able to more easily expose its catalog to other channels.
To accompany architectures using microservices (live search, product recommendations, catalog service), 2 tools will also be available to facilitate the integration of these services. The first one is API Mesh, a "low code" tool to interconnect Adobe or third party APIs together. The second is App Builder, an additional service layer in front of the Adobe Commerce core to develop and host custom services useful for e-retailers. We should know much more in the coming months.
Finally, on the cloud side, the offer will be enriched with an auto scaling allowing e-shops to adapt automatically to the sudden increase or decrease of traffic, but also with a new deployment system "Blue/Green", allowing to update its e-shop without any interruption and to have the possibility to rollback instantly to the previous version in case of problems.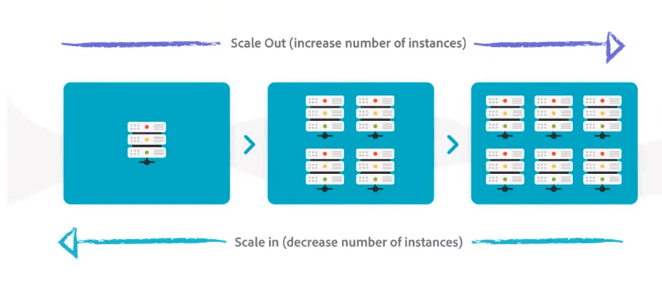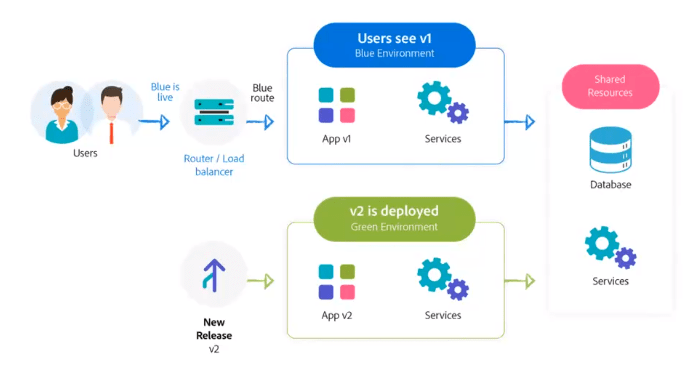 INTERCONNECTION WITH ADOBE EXPERIENCE PLATFORM
Adobe Commerce greatly facilitates integration with the Adobe Experience Platform CDP by allowing behavioral and transactional data to be sent natively and in real time.
It will then be possible for the e-merchant to aggregate the data in the CDP and create "Unified Profiles" that can be linked to customer segments and thus personalize the visitor's journey (content, promotions, dynamic blocks, etc.).
COMMUNITY TO PRIORITIZE THE INTEGRATION OF CONTRIBUTIONS
Adobe wants to better integrate the community in the development of the core of its platform which is the common base between Adobe Commerce and Magento Open Source. For this purpose, a voting procedure of code contribution is available and regularly the most voted contributions will be integrated into the core of the platform by Adobe teams.
A very good news to see integrated patches and improvements even faster in the sites of e-merchants.
HYVA THEME 1.2.0
The hyva theme, very popular, allowing excellent web performance is being redesigned and a new version should be released in the coming weeks. The addition of compatibility with the AlpineJS v3 framework and tailwindCSS v3 will allow faster and more maintainable front-end developments.
END OF UNIVERSAL ANALYTICS
Universal Analytics will disappear on July 1st 2023, so it's the last line for e-merchants using it to migrate to Google Analytics 4.