"France is a country of engineers, where design and technology remain strongly divided, and where there are more ad tech companies but less integrated agencies combining design and digitalization than in English-speaking countries and Northern Europe. However, things are evolving at a rapid pace and several new gems are standing out, such as Clever Age (…). These companies are expanding swiftly, in particular internationally", said Guillaume Bonneton in his article "Quand La Transformation Numérique Dope Le Marché Des Agences Digitales" (When Digitalization Boosts the Digital Agency Market).
How and why?
By creating Clever Garden, its dedicated UX service, Clever Age adapted to the shift described above, following the lead of its US/UK counterparts. With Clever Garden, Clever Age offers a comprehensive digital solution (technical aspect, innovation and design) and provides expertise on how to design an omnichannel user experience, a vital step in the process of digitalizing an organization.
Clever Age remains one of the few independent digital agencies of such scale. The company sustains its growth without the help of a major communication group, a consultancy firm or a large IT consulting company. We decided to preserve our model and our expertise by not integrating an IT giant – often born before the birth of the web and struggling with its own transformation – and by pursuing our expansion in a free, clever and independent way, including by developing UX design strategies for our customers.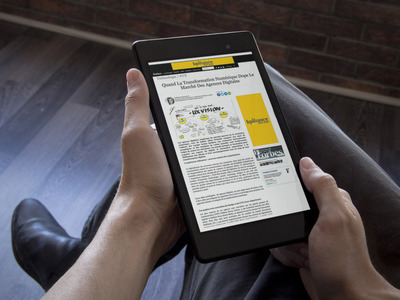 Read the article: "When Digitalization Boosts the Digital Agency Market" (French only).